Make your people's worspace more ergonomic by raising their monitor to eye level. Doing that can improve their posture and reduce their back pain and neck tension. This stand is also a great space-saving solution for reducing clutter helping them save space on their desk and permanently showcasing your logo on their desk. Works both for normal and standing desks and made out of oak or walnut wood.
Dimensions: 45 x 22 x 10 cm / 17.7 x 8.6 x 3.9 inch
Weight: 1.4 kg / 3 lbs
Oak is a hardwood, and is known for its strength and stability.
Walnut (reach out for a custom quote) has a premium-looking, rich, dark brown color.
Each piece is hand-oiled to increase durability and protect the product from dirt and liquids.

Product

Logo is laser-engraved.

How it works?

Place your order.

You get instructions on uploading your logo.

We prepare a design preview for your approval before production.

Materials

Wood — both oak and wulnut wood we use are harvested locally in Serbia.
Oil — food-safe oil based on natural plant oils and waxes. It is safe for children, animals, and plants.

Logo

Engraving, instead of printing, logos creates a more premium look and feel. It is also more sustainable material-wise (since it doesn't require ink) and durable (it will never wear off).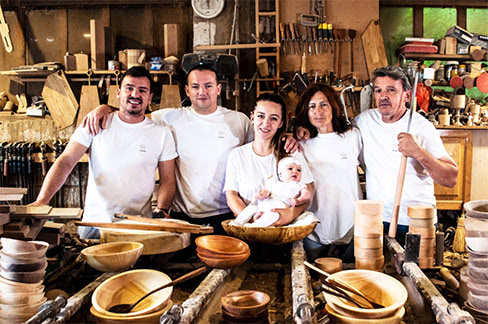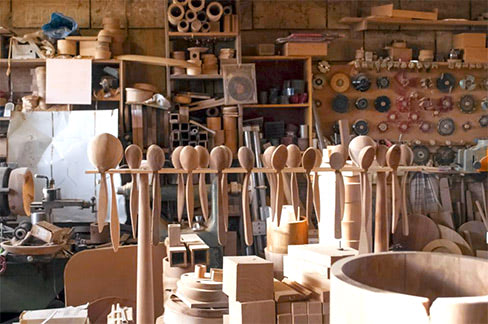 Made in Serbia
Petar is a second-generation woodworker continuing the workshop his father started 20 years ago. They built their workshop right next to their house in which they live in a 1500-people village in Serbia.
Traditionally Petar's business is crafting wooden kitchen-appliances like bowls, utensils, cutting boards, and bread baskets.