Help designers accelerate their workflow in Sketch, Figma, Adobe XD, and Photoshop with these shortcuts keyboard stickers. Made by SketchKeys.
The stickers help designers learn and remember the shortcuts of the apps they use most of their work time.

Used by designers working at Google, Facebook, Netflix, Boeing, etc.

Highly durable. Our stickers made to hold for years.

Logo

Your logo will be printed on each sticker set.

Size

We have two sizes, after placing the order you can choose how many of which you'd like.

Size L: MacBook Pro 2016 and newer, MacBook Air 2017 and newer, Apple Magic Keyboard.
Size S: All the rest of Macs and PCs, Apple Keyboard.

Color

You can choose the colors (black/white keyboards) after placing the order.

Stickers for other apps

If you need keyboard stickers for an app we didn't list, feel free to reach out for a custom quote. We may be able to provide extra design services and produce customized keyboard stickers for that app.

How it works?

Place your order.

You get instructions on uploading your logo.

We prepare a design preview for your approval before production.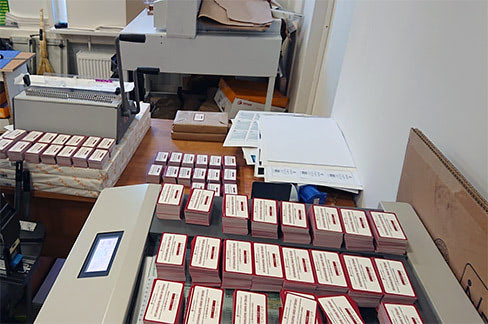 Made in Belarus
This is a project run by Fair Swag's founder and his parents. The product is produced in their hometown in Belarus, in a small printing house.
These stickers are more durable than most keyboard stickers available on the market today. We had to find the perfect combination of materials to solve two main challenges. Firstly, many laptop keyboards are warmed by the inner parts of the laptop which causes many glues to become unstuck. Secondly, without an additional layer over the ink the everyday finger touching of the keyboard makes the print wear off.
We tried to solve these two challenges, producing our stickers in four different countries until we found the perfect combination of materials in our hometown. We guarantee the stickers to last for years.