Reduce workspace clutter with this modern headphones stand. Suitable for most over-ear headphones. Made of oak or wulnut wood and powder-coated metal.
Dimensions: 10 x 10 x 28 cm (3.9 x 3.9 x 11 inch)
Weight: 230g (8.1 oz)
Base: oak or walnut wood
Pole: metal (black or white color)
The wooden part is oiled to increase durability and protect the product from dirt and liquids.

Product

Logo is laser-engraved.

How it works?

Place your order.

You get instructions on uploading your logo.

We prepare a design preview for your approval before production.

Materials

Wood — both oak and wulnut wood we use are harvested locally in Serbia.
Oil — food-safe oil based on natural plant oils and waxes. It is safe for children, animals, and plants.
Metal — the metal is "plastified", it means that it's colored with a powder instead of classic paint. Such powder is normally made of polyester and epoxy-polyester paints. This process is the best way to protect metal from corrosion and provides much better durability comparing to paint.

Logo

Engraving, instead of printing, logos creates a more premium look and feel. It is also more sustainable material-wise (since it doesn't require ink) and durable (it will never wear off).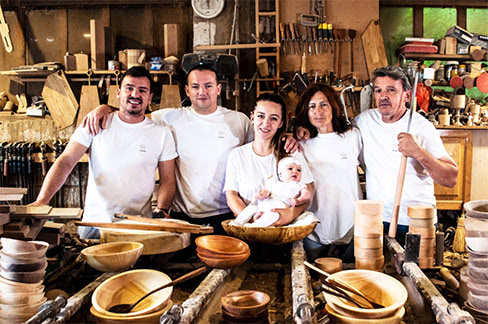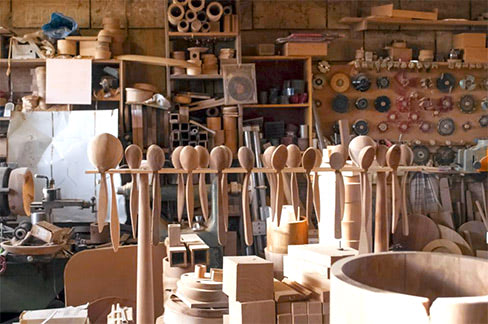 Made in Serbia
Petar is a second-generation woodworker continuing the workshop his father started 20 years ago. They built their workshop right next to their house in which they live in a 1500-people village in Serbia.
Traditionally Petar's business is crafting wooden kitchen-appliances like bowls, utensils, cutting boards, and bread baskets.