Variety of natural soaps made by hand in Berlin.
Each bar weights approximately 100g.

These soaps are vegan and made of natural ingredients. After you place your order, you can choose from the following types, depending on availability:

Olive oil
Matcha green tea
Berlin beer
Winter soap
Rose
Calendula
Turmeric

You can mix varieties with multiples of 20.

Label

Logo is printed on the paper label.

(Optional) Product

For orders of 100+ units your logo can be embossed on the soap bars. Additional 2 weeks may needed.

How it works?

Place your order.

You get instructions on uploading your logo.

We prepare a design preview for your approval before production.

Materials

The soaps do not contain any plastics or palm oil; they are biodegradable (they do not pollute the water) and no animals are harmed in their production.

All natural ingredients, with no PEG derivatives or synthetic additives. The ingredients are printed on each soap bar's label.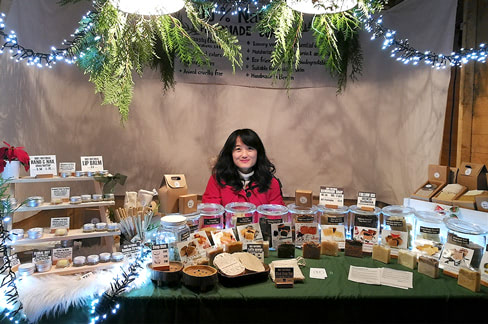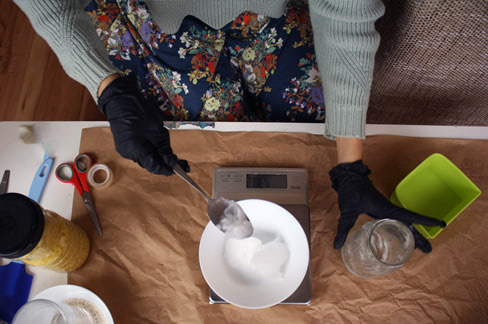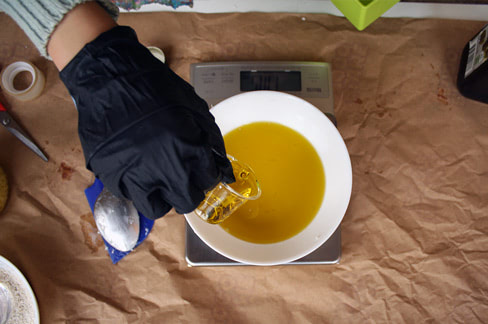 Made in Berlin by Vivi
After years of using expensive, commercial skin-care products, Vivi's skin went from normal to dry and sensitive.
In 2014, she used a 100 percent natural soap for the first time in New Zealand. It didn't irritate her extremely sensitive skin at all, and her skin started to recover gradually after a year of using natural soaps. Her acne, which she'd had for many years, also cleared.
After leaving New Zealand, Vivi couldn't find a natural soap that would treat her skin well — even the brands she used that claimed to be 100 percent natural had irritating chemicals when she read the ingredients carefully.
After failing to find the perfect soap bar for herself, she decided to create one. After sharing her self-made soap with her friends and family, they started coming back and asking for more.
That's how her small business started. Today, she's a solo entrepreneur, crafting the soaps herself in Berlin and selling them at markets around the city and on Amazon.