Beautiful ceramic tea or coffee mug.
Mug made by hand from white clay It is glazed then covered with crushed stone, giving it a shiny finish and special texture. Dishwasher safe. Each piece might looks slightly different due to being handmade.

Product

Logo is embossed on mugs.

How it works?

Place your order.

You get instructions on uploading your logo.

We prepare a design preview for your approval before production.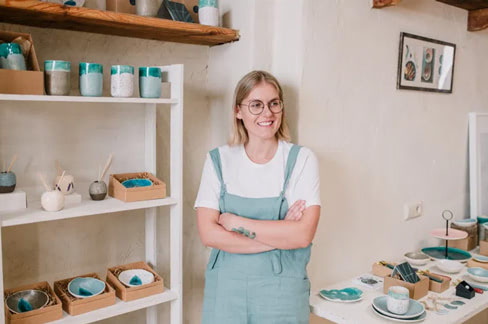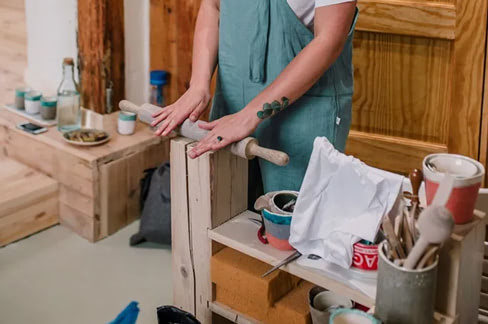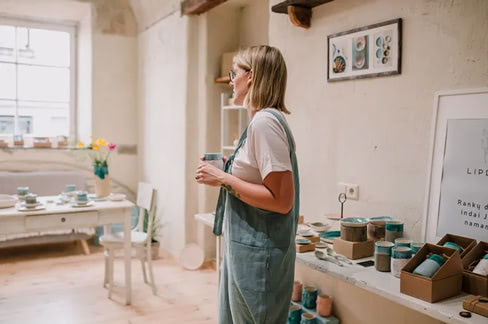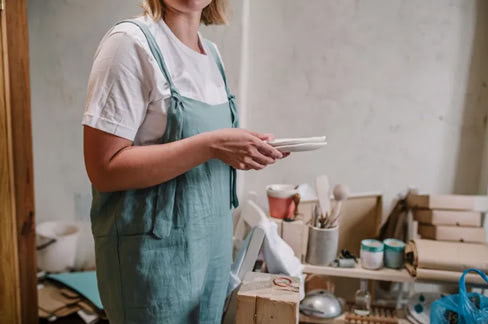 Made in Lithuania
Auguste is a one-person show, managing her own ceramics studio in Lithuania. Her connection with clay started in childhood and grew into her passion and livelihood. She continued learning her craft in a ceramic studio in the pottery capital of the world, Denmark, and today she's back in her native Lithuania creating pieces inspired by nature.