The swag industry is facing disruption from changing ethical consumer practices of a growing millennial workforce and a new breed of swag suppliers intent on cleaning up the industry. Leading the shift to conscious consumerism is Swag Fair, a Berlin-based merchandise company like no other.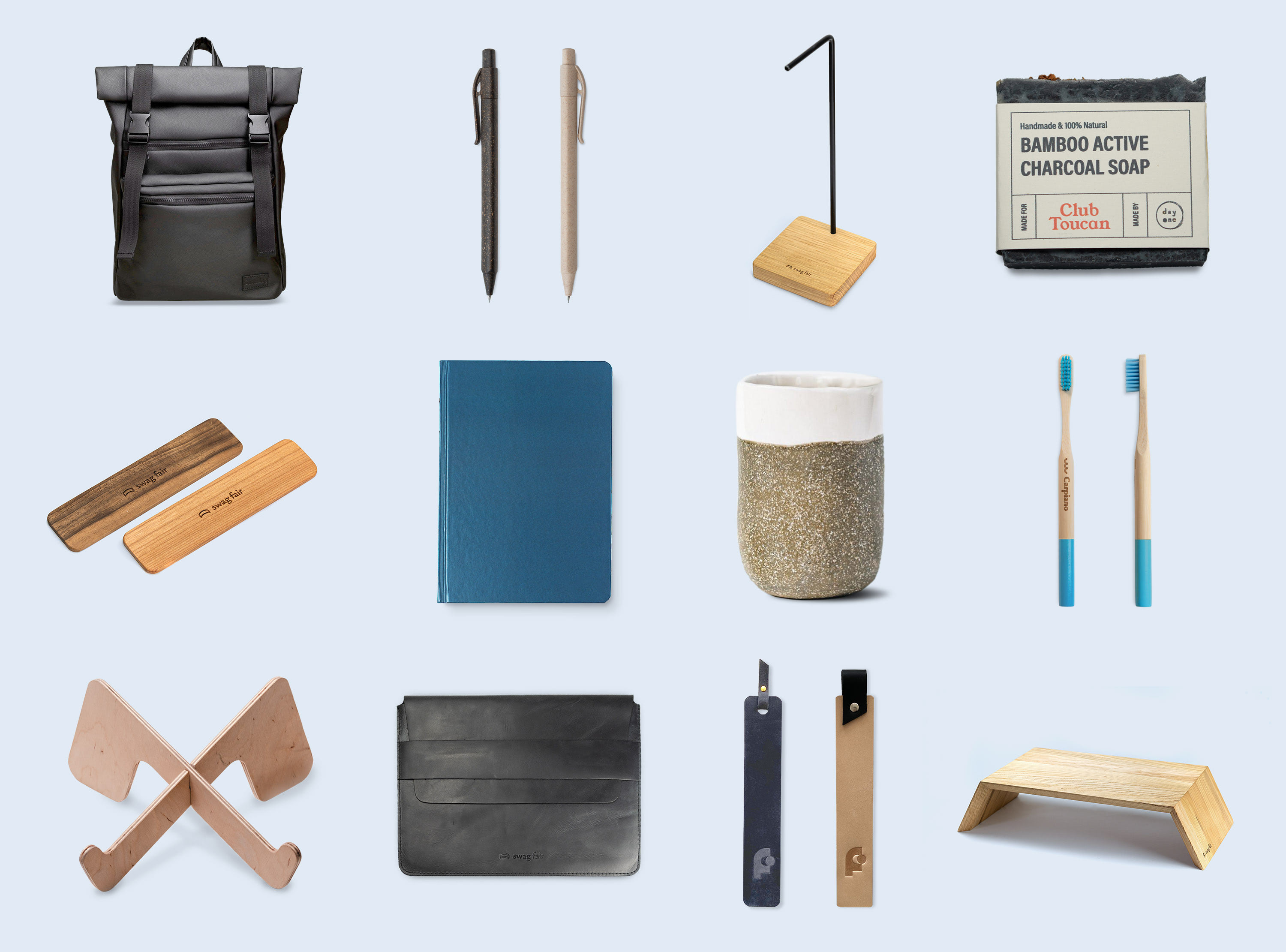 For a few years now, modern merchandising, or swag, has been under the microscope amid accusations of wilful abuse of the environment and unethical factory work practices. That branded umbrella from the big tech company comes with a hefty carbon footprint and may have been made in a factory with appalling work conditions. Swag is now a massive industry with companies supplying branded items including tote bags, t-shirts, pens and pencils and USB drives all made with cheap overseas labour. By 2021 the main drivers of the industry include education, healthcare, insurance, nonprofits, marketing and technology firms that spend upwards of $24 billion a year. But it wasn't always like this.
The modern merchandising industry began in the 1950s when the booming postwar holiday resorts of Miami and the newly mechanised screen printers worked together to create branded towels and t-shirts. In the 1960s the large scale capacity to print on t-shirts became even better and multicoloured designs became available. This new technological development coincided with an explosion in popular culture and sport, creating an increasing demand for merchandise. Artists such as Janis Joplin and Jimi Hendrix as well as sporting organisations such as the NBA and the NFL all offered commercial licences for official merchandise. By the end of the decade jackets, t-shirts or sweaters emblazoned with the logo of your favourite sports or singer team were commonplace. The modern swag industry was born.
Millennials care about the environment and notice when a brand's ethos is out of alignment with their own.
Flash forward to 2021 and we are all in a very different mindset. The conspicuous consumption of the late 20th and early 21st century doesn't sit easily with most millennials, who now make up the majority of the global workforce. In 2017 the designer Vivienne Westwood articulated the new mindset when she said 'Buy less, choose well, make it last'. Millennials care about the environment and notice when a brand's ethos is out of alignment with their own. They want quality made products that serve a purpose. Things like, long-lasting tote bags, reusable straws, durable phone chargers, recycled plastic mechanical pencils or BPA free flasks. Products that can bring value and help demonstrate a brand's commitment to the same environmental and ethical concerns of the millennial recipient. Swag, so long a byword for plastic tat, has to evolve to become something that is both functional and capable of doing good in the world.
Of course, a new generation of millennial consumers means a new generation of millennial owned merchandise companies. Better placed to bridge the gap between the evolving demands of consumers and the corporate responsibility of major companies, these startups were conceived with millennial values at their heart. The new kid on the block, Swag Fair was founded by Artiom Dashinsky to offer more unique and sustainable products made by small businesses based in the EU and US, but also worldwide.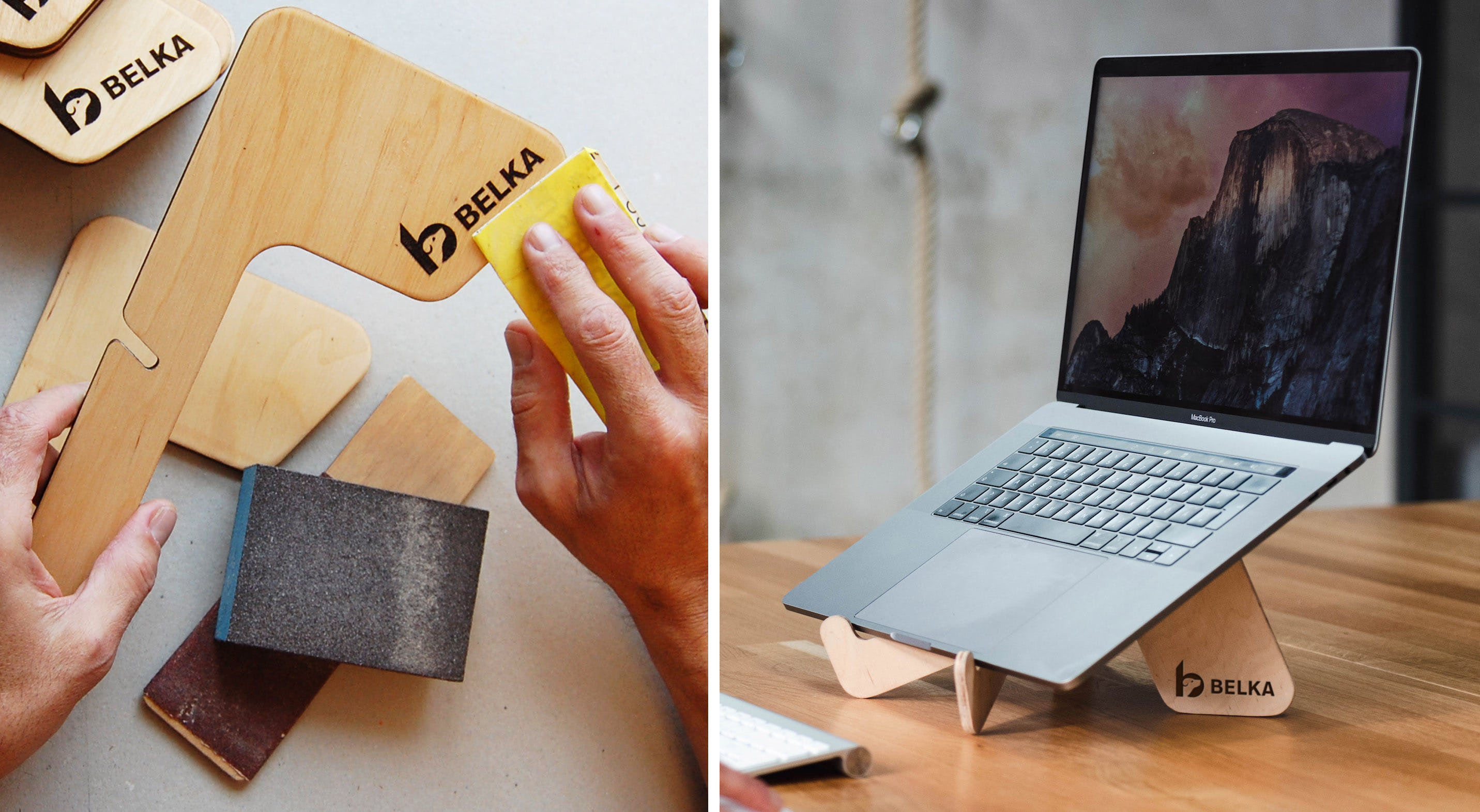 Founder Dashinsky, worked in and around the tech industry for a decade seeing first-hand how ineffective and wasteful promotional merchandise was. To try and combat this he began making custom branded laptop stands that were functional, well designed and ethically manufactured. The first product was a success with brands such as Sketch, Samsung, and Cisco all recognising the value and placing orders. Dashinsky then decided to expand his offering while maintaining the core values and launched Swag Fair. The company now operates to help connect small makers with brands looking for unique and high-quality products. This business model benefits all parties, the brand gets better quality products that people keep; the manufacturers benefit from the income that might have otherwise gone to poorly run overseas factories and the consumer benefits from swag they will use.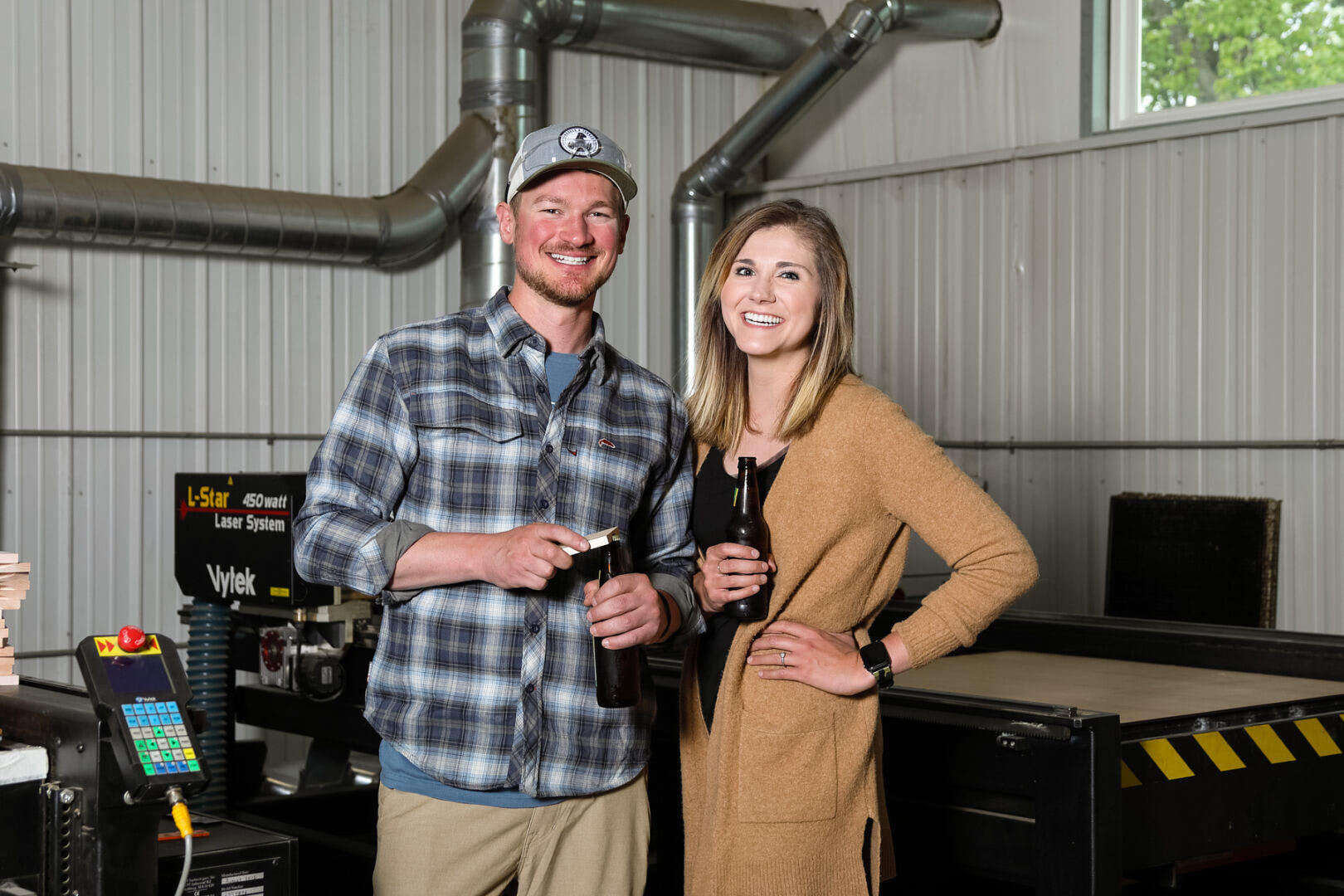 Continuing the Millennial ethical ethos, products listed on Swag Fair further emphasise the commitment to reducing environmental damage. The popular laptop stand is made with sustainable wood grown in Europe or the US that is then treated with natural plant oil. The stone paper notebook is made of recycled stone which is crushed into powder and mixed with a non-toxic resin to create sheets. Unlike conventional paper production, this process produces 99% less water and 62% less CO2. Many products are made by hand by small family businesses, and most products include details of their manufacturing, environmental credentials and country of origin. Brands searching for items are presented with a clear picture of the positive impact their purchase can make.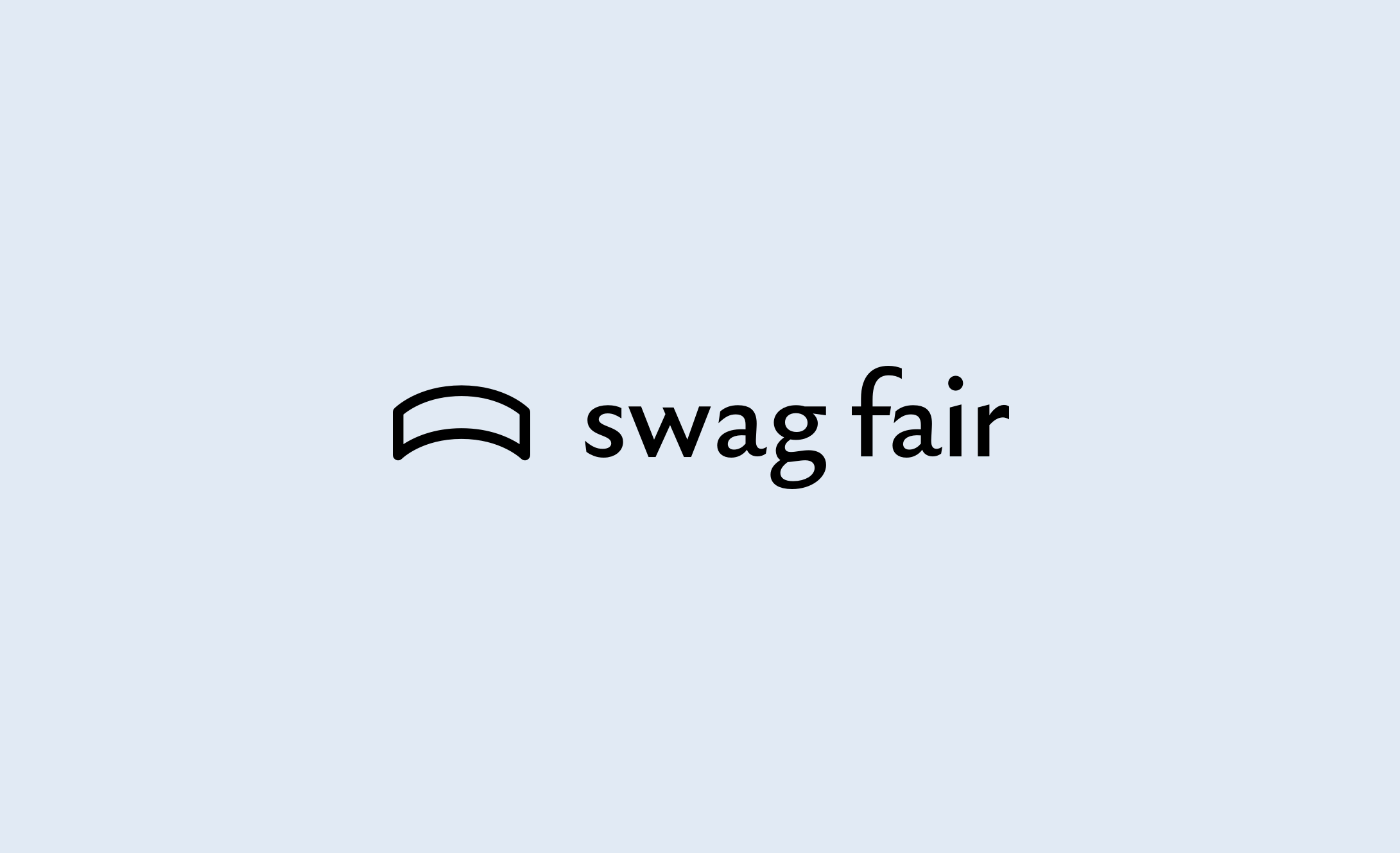 Swag Fair and its founder Artiom Dashinsky are part of a new breed of ethical companies looking to better equip brands with the option to make better branding decisions. Focussed on offering low minimums to make sustainable practices affordable, Swag Fair's mission is to ensure that the swag industry has a better impact on people, the environment and the economy.
Press Contact Person
Artiom Dashinsky, founder of Swag Fair
artiom@swagfair.com